Do bloggers need to have a personal website? The ultimate answer is yes! More and more popular bloggers decide to create a personal space where their rules apply, their unique style is expressed. It's a place to gather followers, promote social media channels, sell merch and create your personal brand. YourWay theme is the first theme with social media integration like never before. Even if you have never done this, you will be able to setup a ready professional-quality website with a hub for all your social media accounts and award-winning design.
First Professional Blog Elementor WordPress Theme
Your.Way theme includes a custom premium CMSMasters Elementor addon – no need for additional purchases ever, no monthly fees and powerful functionality unlike anywhere else!

Your.Way is the very first theme for professional bloggers – created after in-depth niche analysis. It will take no less than 1011 words below to describe, or one great page to show. Still, you can go for both!
YourWay Multi-Concept Elementor Blog Theme:
first theme based on niche analysis
Do bloggers need to have a personal website? The ultimate answer is yes! More and more popular bloggers decide to create a personal space where their rules apply, their unique style is expressed. It's a place to gather followers, promote social media channels, sell merch and create your personal brand.
First, we have run a research to find out what demands exist today that are not covered by WordPress themes market. Despite a great variety of WordPress themes, nearly all of them are created for a stereotypically defined category of users, there hardly has been a new category addition to the market in years. Just like a decade ago, new themes perfectly fit into popular categories, like business and agency WordPress themes, shop themes, schools and education WordPress themes, personal blog themes, magazine themes and so on – these categories are easy to bind on any marketplace, and Envato's Themeforest offers the largest collection of themes for each category.
But isn't it a bit surprising? Our life, its style, our everyday surroundings and necessities evolve, and have changed a great deal even within the last five years! Electric cars, landing to Mars, global political shifts, Reddit users impacting stock market, Covid-19 and lockdowns bringing new reality to our lives, and, on top of all this – an obvious and undeniable spurge in social media popularity. And social media are not just Facebook today, we have Twitch streamers and TikTok bloggers, Instagram celebrities, YouTube video blog authors, podcasters – anyone can be a blogger today, even a child or a pet.
In this novel reality it is easy to get lost among numerous social channels, each with its policies, features, capabilities and limitations. This is where having a "one ring to rule them all" comes to be needed, one place where content and followers from every media channel can be united. But are there really tools for this?
With YourWay Blogging WordPress Theme – YES! YourWay is the very first WordPress theme for professional bloggers: it was created to become a hub for all social media a blogger uses, like a home page of all content, meant to reflect bloggers' personality and cover all his or her needs. This is where YourWay themes' novelty lies – this theme fills in a void space is a new category of professional blog WordPress themes.
Real Websites for real Bloggers
Another innovational key feature of YourWay Theme for Professional Bloggers is a result of the next stage of research we have performed. We have collected data from hundreds of real blog websites, blogging recommendations, surveyed real bloggers to gather information about what a blog website in every niche needs to have in terms of functionality, what it needs to look like in terms of design, and what would the most convenient way to set such a website up be.
We have created 33 real blog website concepts (and are working on more) for different types of social media bloggers, and each of them has no accidental solutions. Every design concept has been dedicatedly designed for the blogging niche needs and features the perfect style, layout, functionality and content for this specific blogging topic and preferred social media channels.
Not demos. Not skins. Not layout variants.
Social Media Integration like you have never seen
When we say that YourWay Blogger WordPress Theme has the deepest social media integration in the whole niche of Blog WordPress Themes, we mean it. This is not an average simple personal blog, like most of the available themes. This is an ultimate tool to create any blog, with any design and powerful functionality. Greatest embedding options let you easily embed YouTube, Vimeo, Dailymotion, Twitch and other videos, along with whole playlists, comments sections, live streams from Twitch and YouTube live videos. This wp theme for bloggers lets you embed videos beautifully and the way you like, with custom options and controls, appearance settings, video sliders and more. Besides video embeds, of course YourWay Blog Theme features Instagram embedding tool that really gives you a capability to display your Instagram feed in so many ways, even with more styling and filtering options than Instagram itself allows. Add Facebook, Twitter, Pinterest, numerous podcast platforms that can be added with podcast feed embedding tools, and you will have a hub for all your social media accounts, a place where all roads intersect and where followers from all platforms meet in bloggers' personal space.
+ Perfect Customer Service
We've made Elementor even Better
Your.Way Blog Theme is powered by Elementor builder & Cmsmasters' Elementor Addon. What is Cmsmasters' Elementor Addon? This is a unique tool that we have developed to be in the core of YourWay Blog Theme – it offers unlimited flexibility and lets you create any website, though initially YourWay is a blogging theme.
Any Layout and any Design for your Pages and Blog Posts
Yes, any. No limitations, you can have any style for the page or a blog post itself, its header, navigation or footer areas, any sidebar positions, lots of widgets to add content of all sorts.
70+ Custom Premium Widgets
Besides 50+ basic Elementor widgets, YourWay Blog Theme and Cmsmasters' Elementor Addon provide 70+ additional premium widgets that bring unprecedented functionality to your WordPress blog.
70+ custom widgets (and counting!)
in addition to 50+ core widgets​
Very flexible and easy to use global theme settings that let you manage all website elements on your blog from one place at once, still allowing you to manage each of them customly for any blog post or page.
YourWay is an Elementor Blog WordPress Theme, yet it offers full online WooCommerce store functionality so that a blogger could setup a shop on his or her blog to sell merch, partner's products or anything else.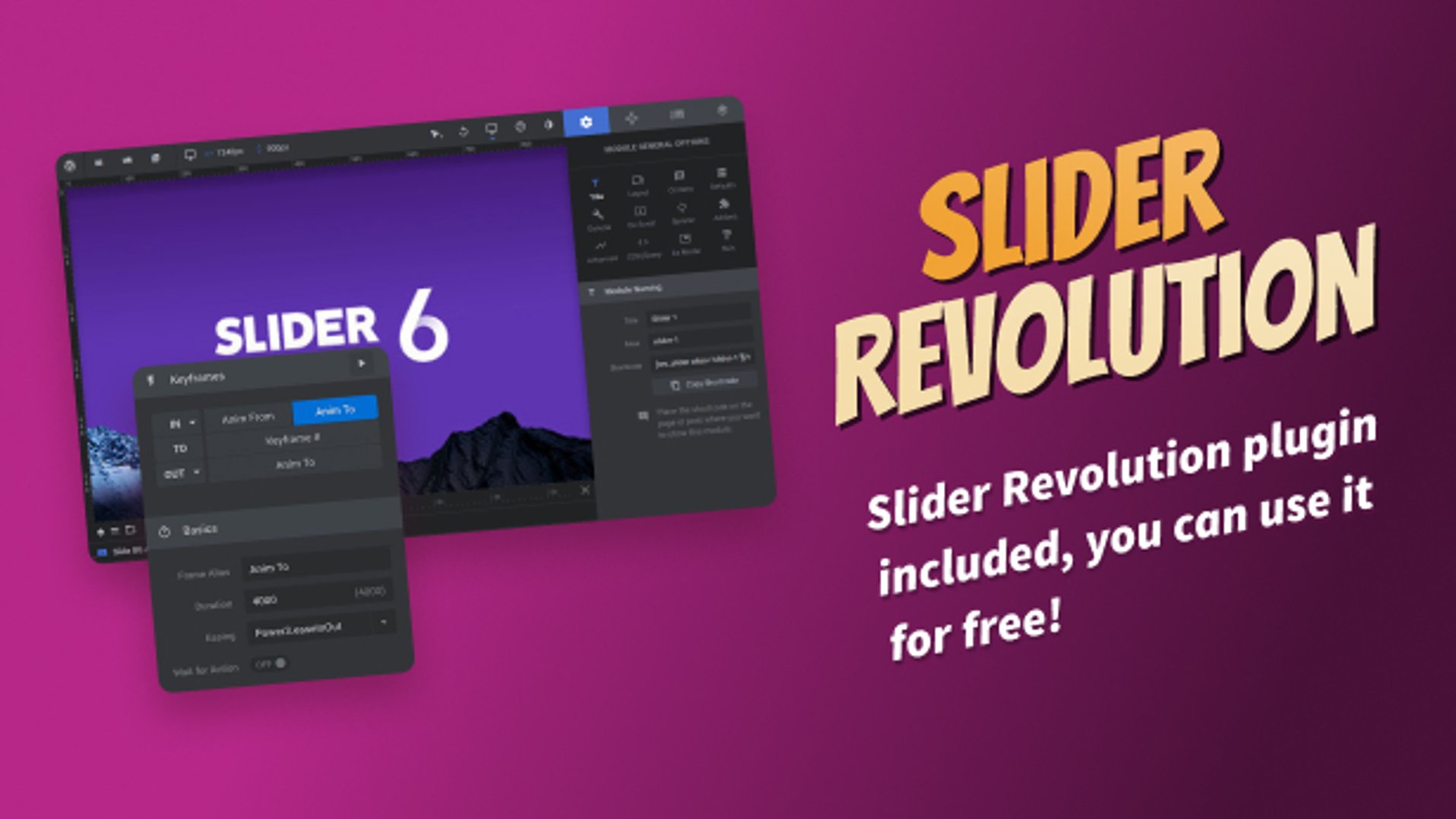 YourWay also comes bundled with premium slider plugin: Slider Revolution included, you can use it for free!